The Camillian Centre in Rayong looks after over forty lovely kids all living with HIV/AIDS
http://www.camillian-rayong.org/
[ame="http://www.youtube.com/watch?v=qqzIZ_raqlQ"]YouTube - Living Positive[/ame]
A while back I thought of a something Father G said about building bridges of love and friendship and understanding. I copied a whole load of Thai Elephants and gave them out to the kids at my folks Church and schools to color in. I said we would send them all the way to Thailand. The kids loved coloring them in. Here are a few the colored in ones.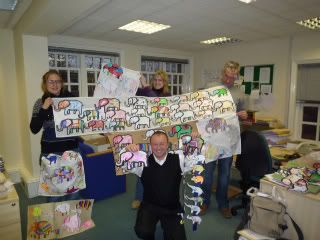 I then sent them from the children in the UK to the children in Thailand. The children were very happy.Here they are.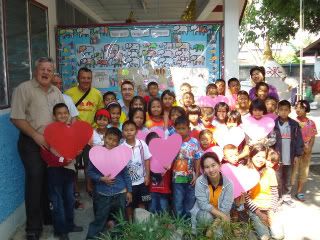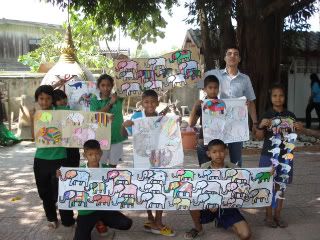 On Sunday 19th April 2009
I have a hall and a kitchen. I am having a Thai lunch for the children ( and their parents ) to raise some money and awareness and to " build a bridge of love and friendship " with the children in Thailand. Its in Cockfosters, North London.
The problem is that I am not Thai and there is only one of me + Sea aka Saengduean .
I am looking for people to help me. To cook lunch. To tell stories to the kids. To help me decorate. Make Thai sweets for the kids. Do a dance, play a song. Anything really.
Here are the kids in Thailand on a day out.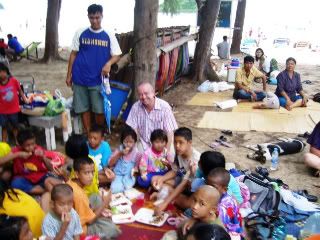 If you are free that day and can help let me know.
Thanks all and tell your friends.
Richard